Contact Us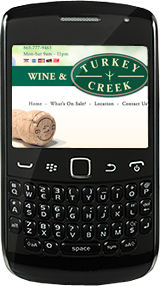 Is there a wine you're looking for?
Have a suggestion?
Let us know what you want so we can continue to be Knoxville's Dedicated Wine Superstore.
Send us an email or give us a call. We'll work on your request and get back to you as soon as we can.
turkeycreek@knoxvillewine.com
10903 Turkey Drive
Knoxville, TN 37934-1970
(865) 777-9463
865-777-WINE (9463)

10903 Turkey Drive, Knoxville, TN 37934
Mon-Sat 9am-11pm